Marty has been honored for his varied achievements in sports and in the community, including by his induction into six sports Halls of Fame.
The Trentonian named Marty one of the all-time top athletes in Trenton. Others honored included Al Downing, Troy Vincent, George Case, and Steve Braun.
Named the most popular player on three of the Dodgers' minor league teams he played on and while playing winter ball in the Venezuelan Professional Baseball League.
Honored as USTA Middle States Player of the Year.
Recognized by the National Baseball Hall of Fame in Cooperstown as a member of the American Legion Post 93. national championship team.
Named Boy Scouts of America, George Washington Council, Man of the Year in 1990.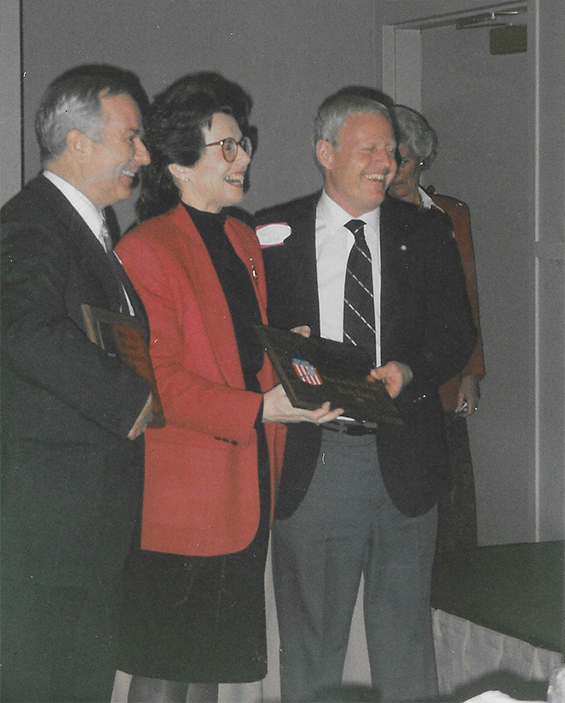 Stan Dlugosz, Billie Jean King, Marty Devlin